Unified Communication built
specifically for your business
More than ever, enterprise teams rely on smartphones, messaging, mobile apps and video to collaborate and drive the business forward. To keep pace with the business demands of today, it's important that your technology evolves with it.

Office Phones
Clear Audio
No more drop calls, no more choppy audio. Our hosted PBX system was built to solve bad telephone service.
Mobile App
Always Available
Quickly transfer calls from your office phone to your cell phone is a breeze. You are always connected, even when you are on the go.
Easy Setup
Pre-Configured
Our phones are shipped fully configured. All you need is a network connection. You can also contact us for assistance.
Web-based administration
Although our support team does manage and your phone system for you at no cost, but there are times when you feel like you should be able to make changes without contacting us quickly. Web-based admin dashboard gives your total control on your phone system.
Add new employee extentions
Order new phones
Order new phone numbers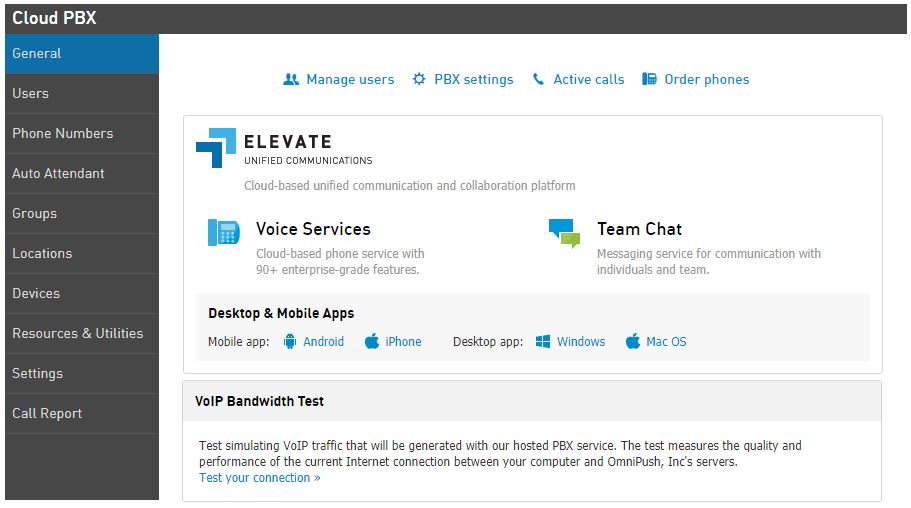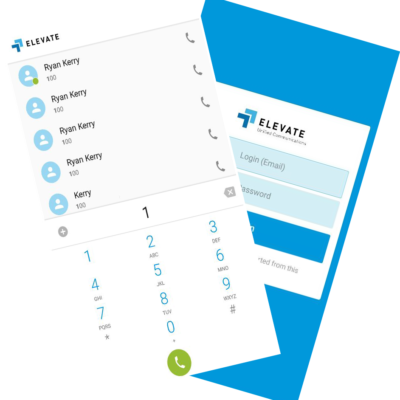 Connect With Your Customers While On The Road
Our mobile app enables a mobile device to become a communications endpoint for the Elevate service. Employees can now call or receive calls through the corporate phone system and utilize enterprise-level calling features, no matter where they are.
All the most important features of your desk phone, right on your mobile device.
Call Flip sends calls directly to your desk phone – without disconnecting your call.
Rings your desk and mobile phone simultaneously – no more missed calls.
Includes voicemail transcription, as well as on-screen voicemail management.
Over 40 standard features
Video Conferencing & Screen Sharing
Online Meeting, an easy-to-use, reliable video collaboration tool.
HD video conferencing eliminates unnecessary travel and empowers teams with remote members to be more productive.
Screen sharing. The computer desktop can be shared with team members in real-time, improving collaboration and speed of decision making.
Includes a conference dial-in number, and custom URLs for meetings.
Backup File Syncing & File Sharing
File sync and share with backup for desktops, mobile devices, and file servers.
The most current version of files from any device
Easy and secure file sharing
Integration with Windows file server, Exchange Email, Active Directory, Outlook, Office, and Office 365
Full control over files, users, devices, and sharing activities
Focus on Managing Your Business
We'll Manage Your Phone System
Need a New Phone system? Call Our Support Team At 1-888-848-4897
Great Pricing
Our packages are built with your business in mind. We offer a straightforward plan packed with over 40+ features. The plan includes unlimited minutes to US and Canada. No more worrying about going over your minutes. No complicated set up to worry about.
Unlimited Minutes
Auto Attendants
Find Me/Follow Me
Office Intercom
3-Way Conference Call
Voicemail to Email
Web-access to Voicemail
WebFax
Call Park and Pickup
Call Recording
Call Forward Always
Call Waiting
Let's get started on improving your office phone system.
Get a free, no obligation quote.